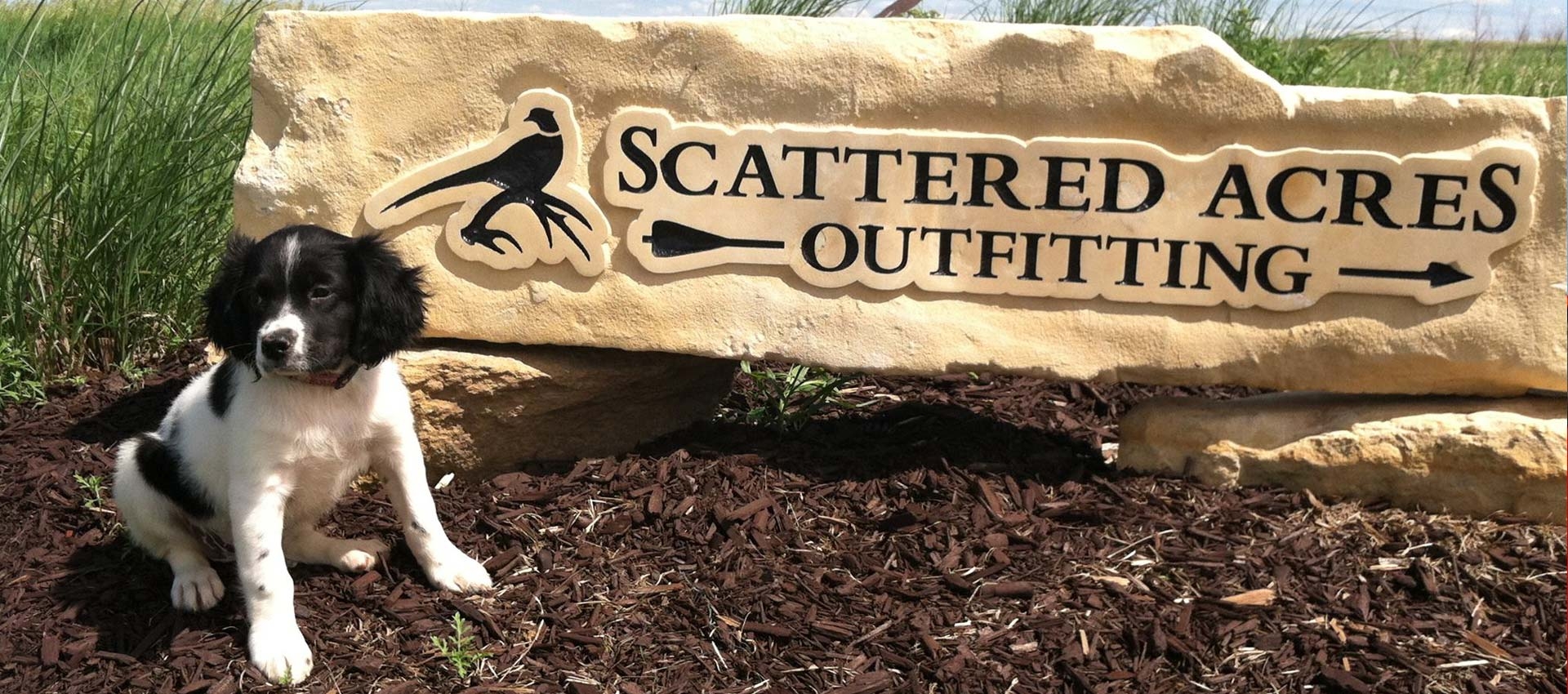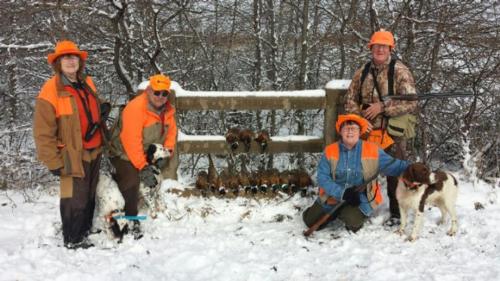 Scattered Acres has been busy! December has been good to us with many hunters and great weather! We got to enjoy snow, which quicklly disappeared, thank goodness. It was beautiful and produced some amazing bird hunting.
The cabin construction is moving along, and should be done sometime during spring. The puppies have all gone to their homes, and we hope to see a few of them back at Scattered Acres next fall. Two were kept by us and they have already started pointing on a wing.
The little free time we had not hunting the lodge was busy with family gatherings for Christmas in addition to local business parties. We are happy to share the lodge with the community and feel blessed with the support that we have received. Looking forward to 2015!
Posted in: Uncategorized